Behind the scenes with the exclusive Royal wedding collection produced specially for St George's Chapel, Windsor
15/05/2018
Fine bone china designer William Edwards has produced an exclusive range for St George's Chapel to celebrate the upcoming wedding of HRH Prince Harry to Ms. Meghan Markle on the 19 th May. The collection will only be available to purchase from the shop, which is located adjacent to St George's Chapel, within the grounds of Windsor Castle, which will be the venue hosting the couple's nuptials.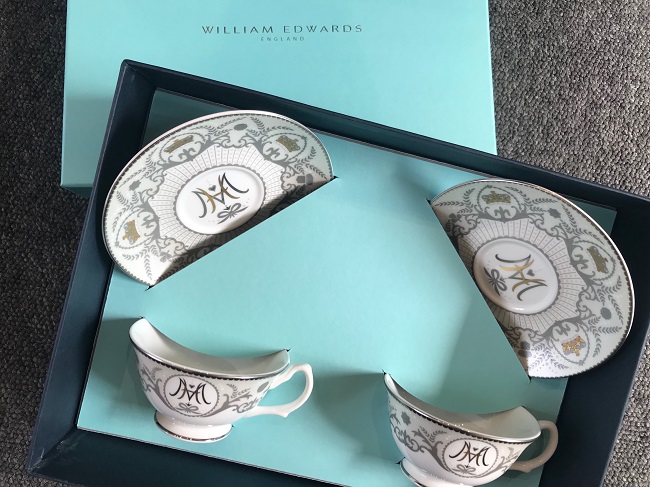 Having worked with St George's Chapel in the past, William was honoured to have been asked to design this exclusive range. William was inspired by regalia associated with the magnificent Royal Chapel, reflected in the designs on the fine bone china. The collection is hand-decorated with silver mica decorations and hand-gilded with platinum, and is presented in its own bespoke gift box. It is the ultimate collection which is a must-have for royal fans, as an iconic piece marking this historic event. The collection includes a plate, mug and cup and saucer, all designed and hand-made in factories in Stoke-on-Trent, the home of the famous potteries.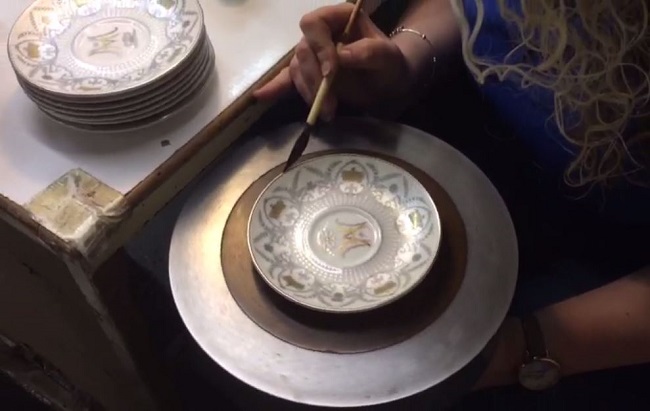 William says on the collection: "Having worked with St George's Chapel for over a decade on exclusive commissions, we are delighted to announce this latest fine bone china collection to celebrate the Royal Wedding."
Previous ranges that William has designed for St George's Chapel include the 2008 commemorative collection celebrating the 660th anniversary of the founding of the Order of the Garter and the College of St George by King Edward III in 1348. The main design is inspired by the vaulted ceilings of the Hastings and Oxenbridge Chantries within St George's Chapel. The individual pieces feature various motifs and all have a Garter Badge on the back stamp. This collection is still available to buy from St George's Chapel Shop.
The 2018 Royal wedding exclusive collection is an essential purchase if you are a keen royalist planning on going to Windsor on the 19th May to line the streets and witness this momentous occasion. What better way to remember the day by than having a limited piece of fine bone chinaware to take home to mark this historic event!

To shop this collection – please visit St George's Chapel Shop.
Or you can buy the similar Royal wedding collection in mica blue (as below) from our website - shop here.