As Seen In | Metro
28/03/2018

PRINCE HARRY AND MEGHAN MARKLE ROYAL WEDDING SOUVENIRS - THE BEST MEMORABILIA FROM TEA TOWELS TO DOG TOYS TO CHAMPAGNE FLUTES
From teacups and saucers to champagne flutes and tea towells… there's nothing like a royal wedding to make you realise all of those household items emblazoned with royals' faces you've been desperately needing all your life.
And with Prince Harry and Meghan Markle's impending nuptials just over 50 days away, it's time to take stock and plan which items you want to snap up before they're inevitably sold out.
The best thing about royal commemorative pieces is that their sentimental value will never wane – although we can't promise the monetary value will stay the same with every item purchased.
To help you decide how you're going to celebrate the royal wedding of Prince Harry and Meghan Markle, here we give you a round-up of the best pieces of royal merchandise on offer right now…
Live like a royal with limited edition fancy bone china.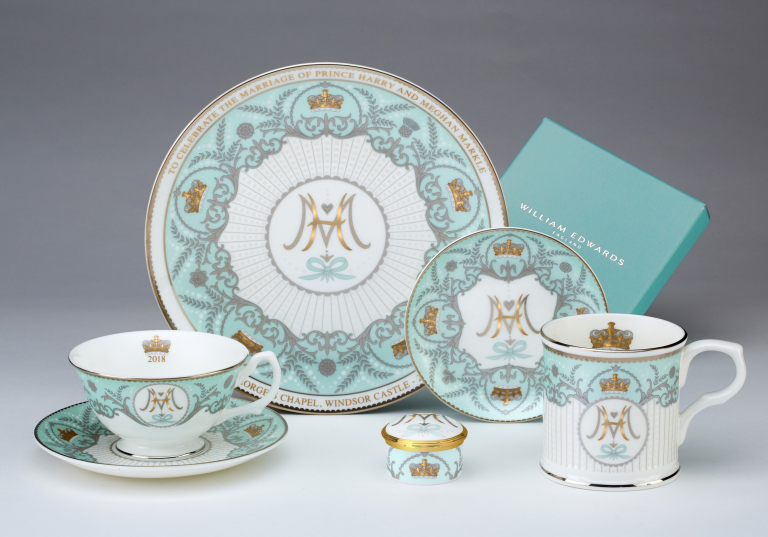 You don't get fancier than this – in fact, we prefer it to the official royal china set that hit the shelves in the royal palaces last week.
William Edwards Home Royal Wedding Commemorative Range, made in the world-renowned Potteries in England, features hand-decorated items, embellished with both platinum and 22 carat gold. William Edwards is the go-to for royal china memorabilia, having designed several Royal Commemorative ranges in the past.
This collection includes a 21cm Plate, Teacup and Saucer, Mug, Hinged Pill Box and Coaster which will be presented in a stunning William Edwards Home Gift Box. Prices start from £15 for the Coaster to £45 for the Tea Cup & Saucer Set.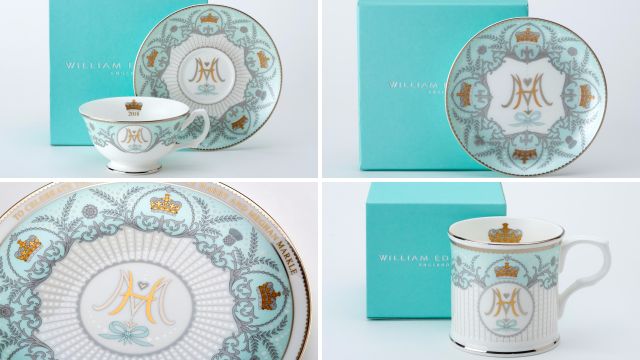 Of his collection, William Edwards told Metro.co.uk: 'When buying royal memorabilia, you need to look out for well-known brands and designers, ideally someone who has created commemorative ranges in the past.
'Always buy from a reputable retailer and where possible from official gift shops. If one day you are planning to sell it on, make sure you keep the original packaging to retain and potentially add value.
'It might be worth collecting all the items in the same commemorative range, so that you have a full set.'
The entire set will set you back £166.
Buy the HRH Prince Harry & Meghan Markle Royal Wedding Collection here.
Read the full article here.