Behind the scenes of the RAF 100 Collection
12/04/2018
April 1st, 2018 commemorates 100 years of the Royal Air Force (RAF), the world's first independent Air Force. To help celebrate this momentous centenary, William Edwards Home has created a limited-edition collection of RAF 100 fine bone china.
When we were contacted by the RAF, William was excited to get to work and produce a commemorative range befitting the world's most famous Air Force.

With the distinguished history of the RAF in mind, William wanted to design a centennial range that commemorated and encapsulated the previous 100 years, from the earliest veterans of the First World War, to "The Few" of the Battle of Britain, to the part the RAF continue to play in recent history, serving the British people and our allies across the globe.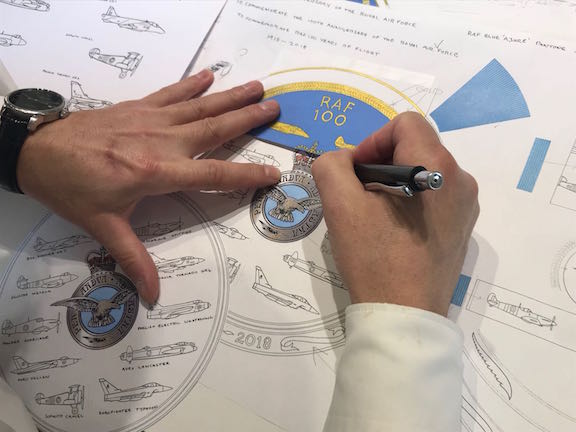 William Edwards sketching the RAF 100 collection

The illustrious history of the RAF 100 inspired William to use images of the RAF's 10 best-known aircrafts in the design, each one representing a decade from the last century.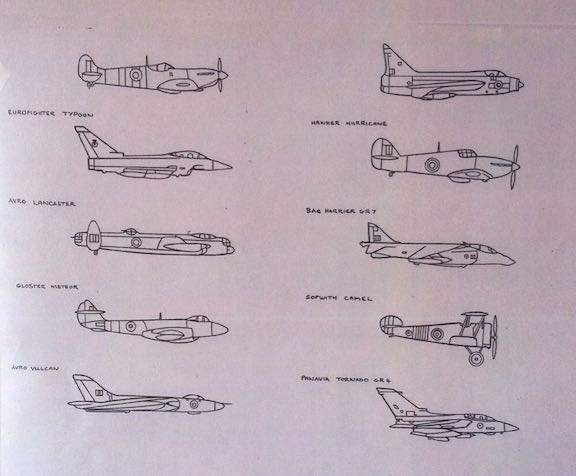 The original drawings of the ten aircraft
Crafted in the heart of the world-renowned Potteries in England, each piece is hand-decorated with 24 carat gold, and bears the inscriptions "To Commemorate the 100th Anniversary of The Royal Airforce 1918-2018" and the RAF motto "Per Ardua ad Astra; "Through Adversity to the Stars".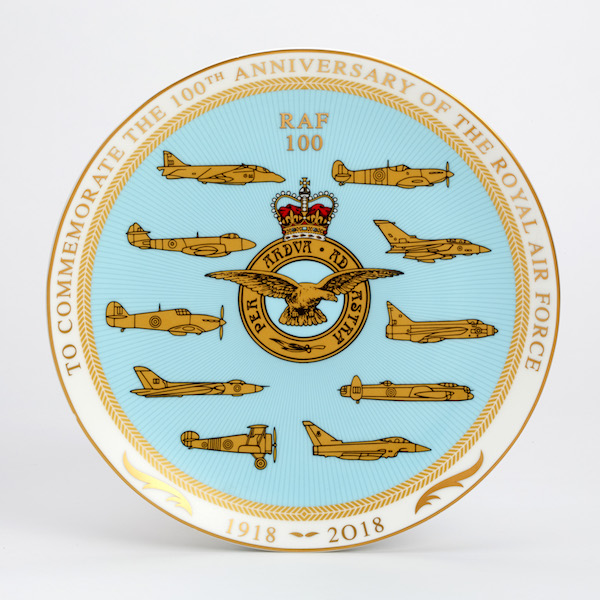 Once the RAF 100 collection was ready, William took it to show the Red Arrows at their base, RAF Scampton. We think they approved!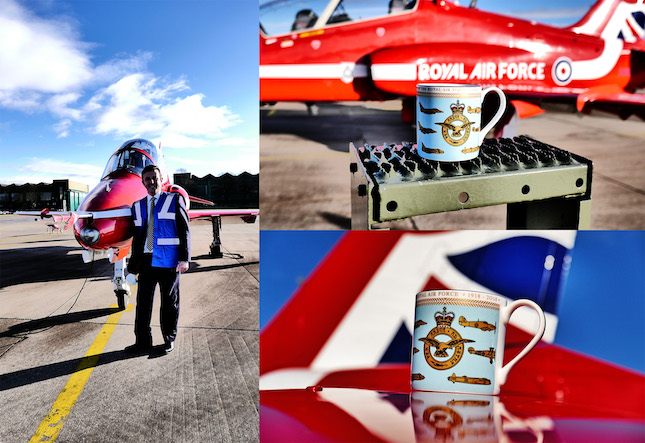 Designer, William Edwards, at RAF Scampton, home of the Red Arrows.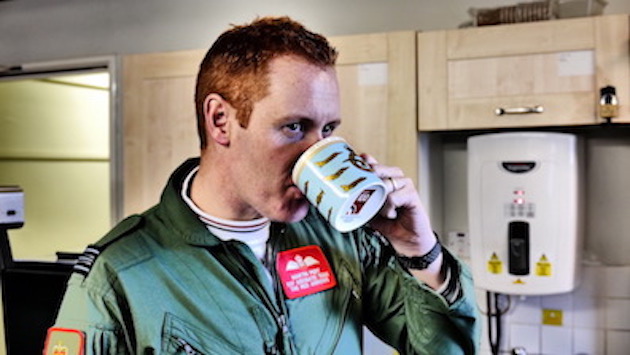 Red 1 taking a well-earned tea break from spring training with the Red Arrows.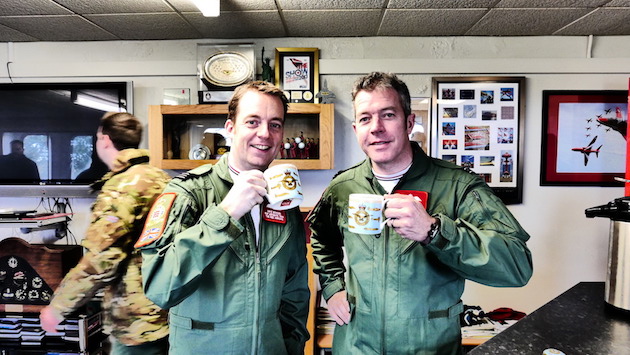 Red Arrow pilots fly three times a day, five times a week, with each Sortie filmed and scrutinised in detail. Flying to perfection is customary for the Red Arrow pilots, just as crafting to perfection is customary for William Edwards. A perfect, meticulous pair, Red Arrow pilots and William Edwards, are sure to always perform and create with complete integrity and precision.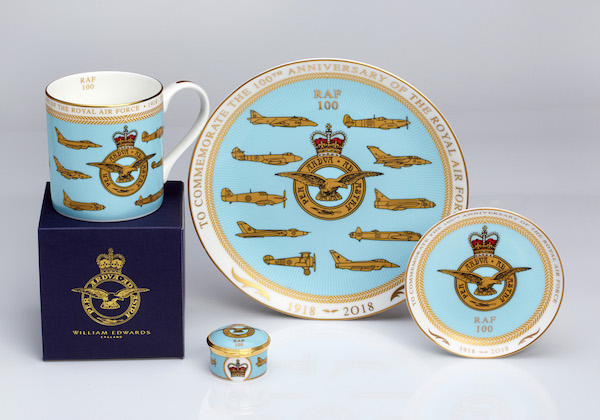 There are four pieces in the range: mug, coaster, 21cm plate and cufflink box. Enjoy your own piece of British history here.